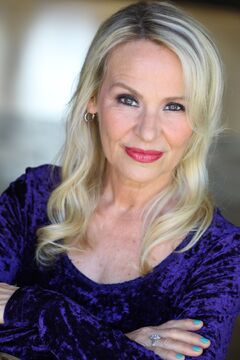 Wendee Lee
(born February 20, 1960) is an American voice actress. She's also an experienced ADR director currently working on Bleach. She's known for Faye Valentine in
Cowboy Bebop
, Takeru "T.K." Takaishi in
Digimon: Digital Monsters
, Konata Izumi in
Lucky☆Star
, Haruhi Suzumiya in
The Melancholy of Haruhi Suzumiya
, and Yoruichi Shihōin in 
Bleach
.
As of April 2009, with 223 credits to her name, she has more credits in this medium than any other English voice-over actor. According to her interview on the Magic Knight Rayearth DVDs, she started doing voices at school, and got in trouble for it.
Anime Voice Work
Anime - Dubbing
Anime Shorts - Dubbing
Anime Specials - Dubbing
Movies - Dubbing
OVA - Dubbing
Web Anime - Dubbing
Trivia
Number of VA titles on this wiki: (249)
Community content is available under
CC-BY-SA
unless otherwise noted.