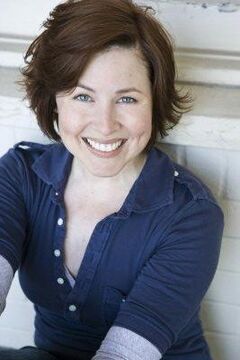 Louisa Michelle "Luci" Christian (born March 18, 1973 in Hamilton, Texas, United States) is an American voice actress and ADR script writer for ADV Films, FUNimation Entertainment and Seraphim Digital.
She's known for voicing Kaname Chidori in Full Metal Panic!, Nagisa Furukawa in Clannad and Clannad: After Story, Nami in One Piece, Tenma Tsukamoto in School Rumble, Lenalee Lee in D.Gray-Man, Mitsukuni "Honey" Haninozuka in Ouran High School Host Club and Ochaco Uraraka in My Hero Academia.
Anime Voice Work
Anime - Dubbing
Anime Shorts - Dubbing
Anime Specials - Dubbing
Movies - Dubbing
OVA - Dubbing
Web Anime - Dubbing
Trivia
Number of VA titles on this wiki: (435)
During a FunimationCon 2020 interview[1], Luci called the L.A. cinema premiere for My Hero Academia: Heroes Rising, "One of the most magical & special nights of my professional career!"
References