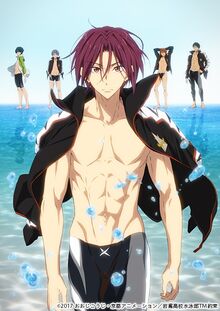 Free! Timeless Medley - The Promise is a 2017 movie that served as the second half of a compilation film version of Free! Eternal Summer. It premiered in Japan on July 1, 2017. Funimation Entertainment produced an English dub of the film, which was released in a set of Free! films on October 2, 2018.
English Voice Cast
Community content is available under
CC-BY-SA
unless otherwise noted.