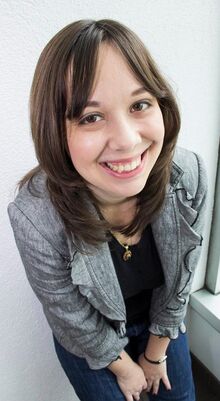 Corinne Sudberg is an American voice actress who has done work for Funimation Entertainment and Media Blasters.
Anime Voice Work
Anime - Dubbing
Movies - Dubbing
Hells - Luca, Additional Voices
OVA - Dubbing
Trivia
Number of VA titles on this wiki: (15)
She is also known by the username "Megami33", which is based on her favorite Yugioh card, "Gyakutenno Megami".
She sings adaption covers from various Anime and videogames on her Youtube Channel with over 8 million views in total. She is also the official singer for the theme song to Bananya, "Lucky Holiday" from Discotek Media. 
Starting the Youtube game back in 2007, she's voiced for a variety of web series including Team Four Star, Dr. Crafty, Aphmau, TheLoadingCrew, Gamer Chad and Linkara.
Community content is available under
CC-BY-SA
unless otherwise noted.